Copa Airlines
Passenger Service System
The Project
To design a modern GUI for reservation, check in, and gate agents.
The Process
I was one of two UX designers helping to re-design the interface for Copa's agents. This was a large and complex project, with the added challenge of changing staff and coordinating activities with offshore resources.
For my role as visual designer I created an interface for reservation agents, as well as some global components to be used throughout the application. I helped coordinate work with offshore teams for usability (wireframing and design) and front end development.
I traveled to Panama and conducted usability with 13 airline agents. We reviewed wireframes to gauge the effectiveness of our design and receptiveness by users. (The agents provided excellent feedback, new ideas, and shared their enthusiasm for our proposed designs!)
There was also a passenger facing experience for check in and boarding. I took this opportunity to get some hands on experience with this often poorly designed interface that both passengers and airlines rely on.
The Result
An interface that streamlined processes and visually organized vast amounts of data agents rely upon to perform their duties. In the process of working on this project, I developed concepts for seat maps and boarding passes.
Although the project was transferred to our offshore team, I continued to support the project team where possible to help them achieve their delivery goal, even if it was just a quick graphic or opinion. My role began in spring 2016, work to complete this application is still in progress as of summer 2018.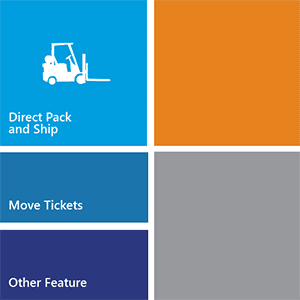 Sonoco
Packing and Shipping System
The Project
To design and develop a modern tablet interface to make warehouse packing and shipping easier and more productive.
The Process
With a project team comprising of diverse roles, we determined goals, mapped out existing processes, visited with users, and created a prototype that we asked end users to test. My role had me doing tasks in all phases, from experience mapping, user research, wireframing, testing and some visual design.
The Result
A working prototype developed for Windows 10, featuring screen designs that improved existing processes, saving time and money, and better worker satisfaction.
---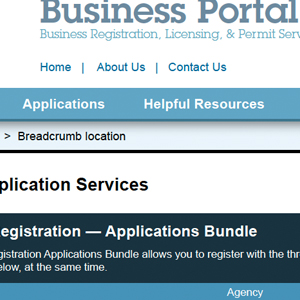 ISC.ca Business Portal
The Project
ISC in Saskatchewan, Canada, provides property registry and public record management services for citizens and business owners. Our project was focused on improving ISC's Business Portal to help business owners by providing streamlined processes for registering and maintaining a business, for compliance with government regulations.
The Process
My role on this project was working on the usability of the future site to be developed using SharePoint. It was a collaborative effort with me as UX designer, the client team, developers, and information architect. I focused on best practices for form design: taking stacks of paper forms and reducing the number of fields users would need to complete, and making the online experience simpler. What I created was designed to align with ISC's brand guidelines as well as the technical framework.
The Result
A re-designed Sharepoint based site* that alleviated the complexities associated with starting and maintaining compliance with government regulations. The visual design embraced ISC's branding, to ensure the site reflected the company's customer centric focus.