Curious and Creative
I like to think of myself as a designer with a purpose, creating interfaces and experiences that people can use to do a task or to learn or both. When I say my approach uses human centered design that means I know I am not the user and have to understand the world from different angles—especially the perspective of the people I seek to design for. My way of working includes an awareness that I can work perfectly well on my own but also know that work can have greater results when collaborating with others.
It may be worth mentioning my last name is actually Weissenbuehler. I use Feathers as my artist name, and a quick alternative to my 14 letter last name. The name Feathers represents my love of things with wings—birds and airplanes.
Get to Know Me Better
Just for Fun
Studying Communication Design afforded me many opportunities—including winning a storm drain cover art contest and traveling to Germany and Japan to explore design.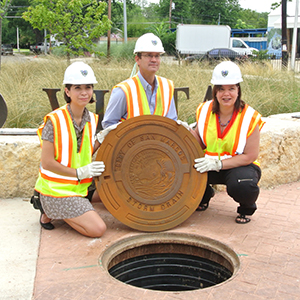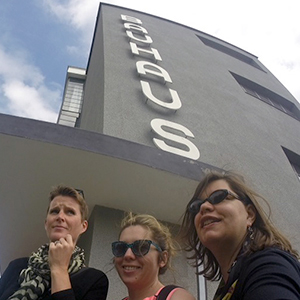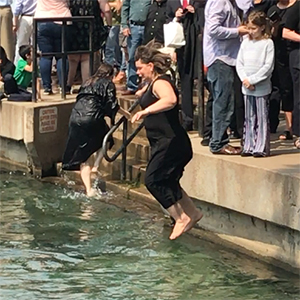 Photos: installing a storm drain cover, visiting the Bauhaus, and jumping into the San Marcos River at graduation.
Contact
Get in touch with me
Accolades
Texas State University 2017
Graduate thesis exhibit
Texas State University MFA Showcase 2016
One entry accepted for exhibit
Texas State Graduate Research Support Fellowship 2016
Alpha Chi
National College Honor Society
Grand Prize Winner Storm Drain Cover Art Contest 2014
Grand Prize Winner
Texas State University MFA Showcase 2014
Six entries accepted for exhibit
Poster for Tomorrow 2013
Shortlisted Poster Designer
Poster for Tomorrow 2012
Shortlisted Poster Designer
Texas State University MFA Showcase 2012
Juror Award, two entries accepted