Boarding Passes
I was asked to explore ideas for boarding passes, but due to more pressing project issues, I could not continue. Later, I came back and spent a few hours on further explorations, to challenge myself to show how these designs could be improved.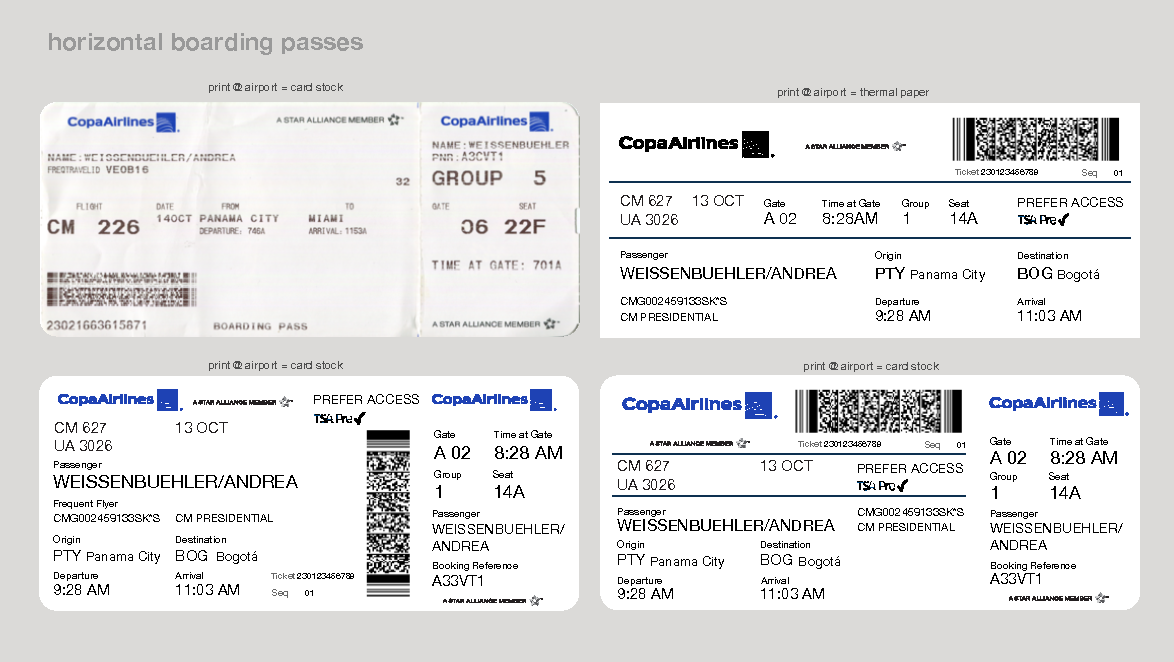 An actual boarding pass (top left) and 3 different new layout ideas, variations on stock for printing at the airport were also considered.
A new approach to boarding passes—a vertical presentation. This option shows two layouts and also reflects the two formats for printing at the airport.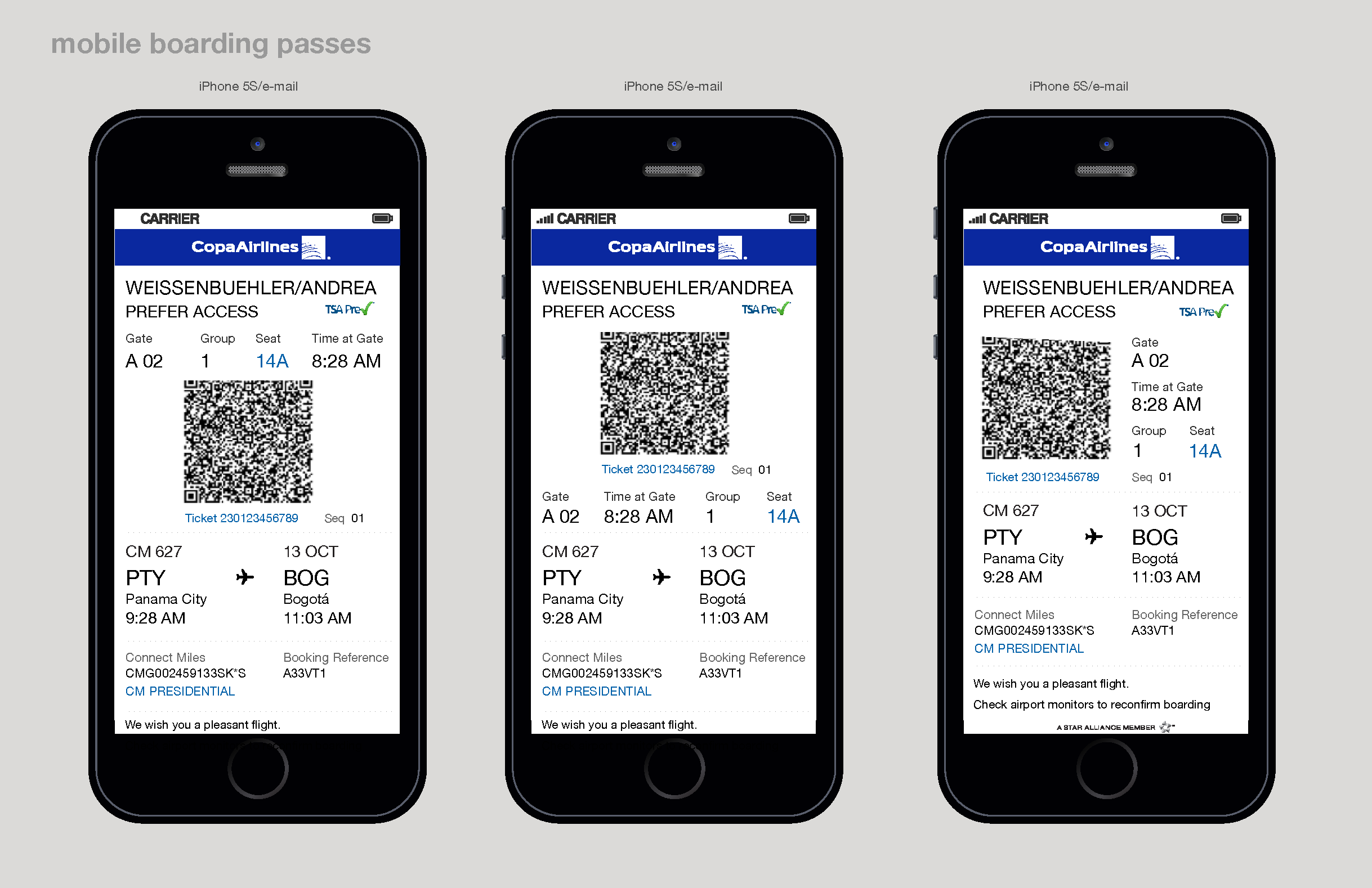 Different layouts to present boarding pass information.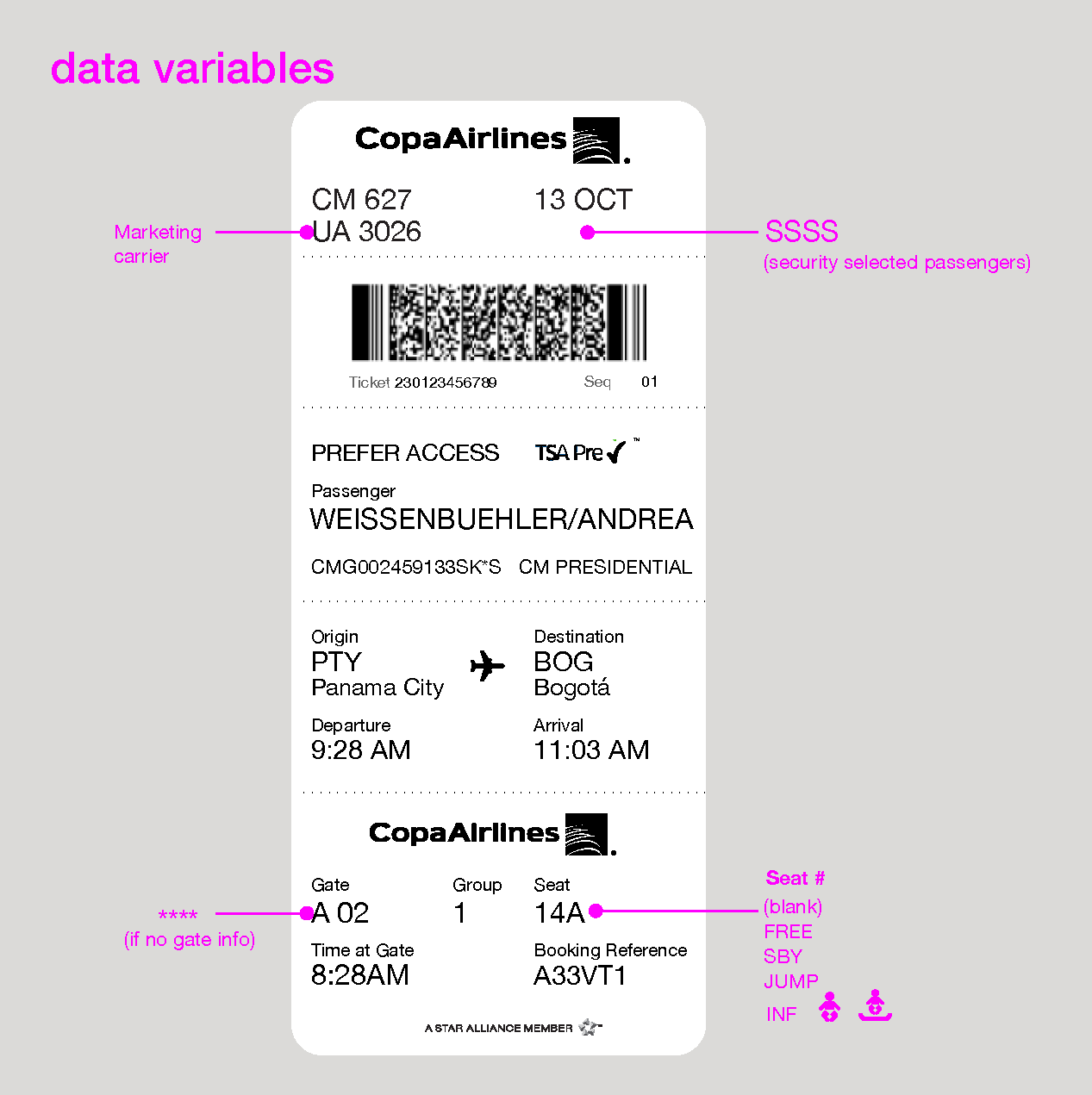 I prepared notes for the project team; in case they could use these ideas in the future. Even after rolling off the project, I provided some minimal support to my teammates with feedback and user experience coaching.