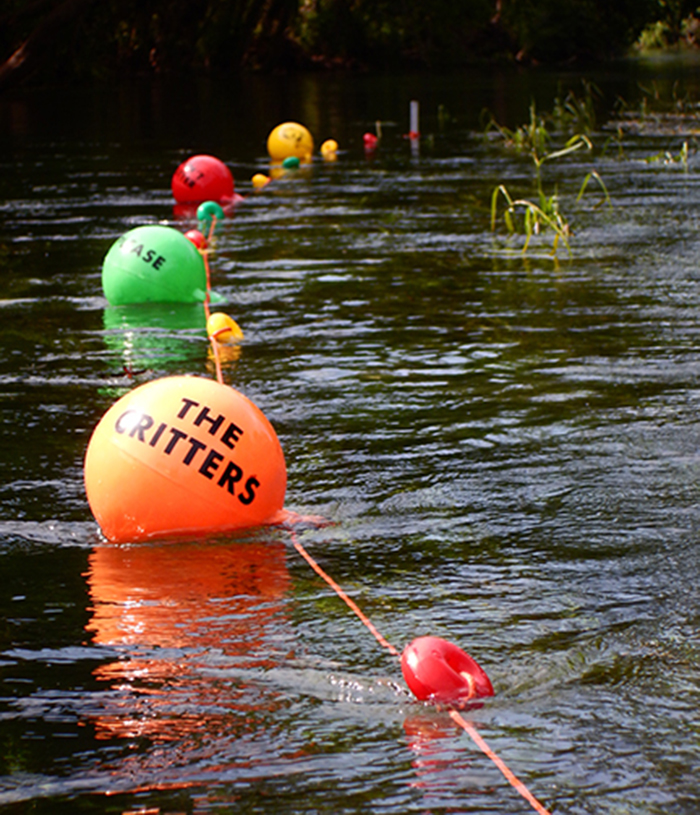 Line of small buoys at Bicentennial Park with the message: RESPECT – THE CRITTERS – PLEASE – DON'T LITTER – Sally the San Marcos Salamander punctuates the message at the end.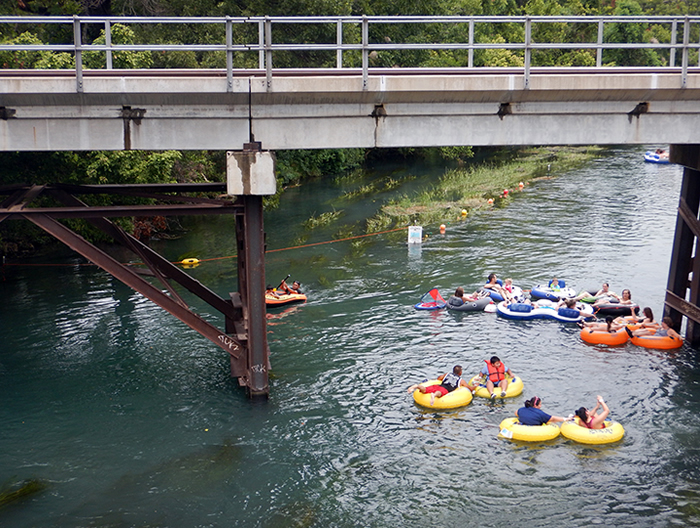 Viewing line of small buoys and river traffic from Hopkins Street in San Marcos.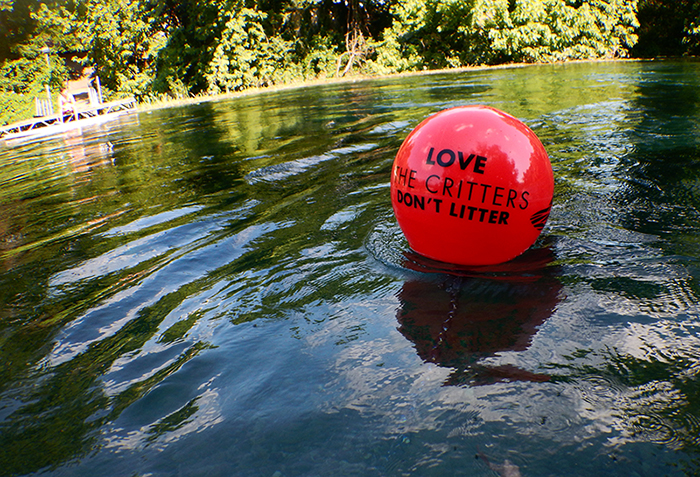 Large buoy at Sewell Park helping direct traffic away from a large area of Texas Wild Rice.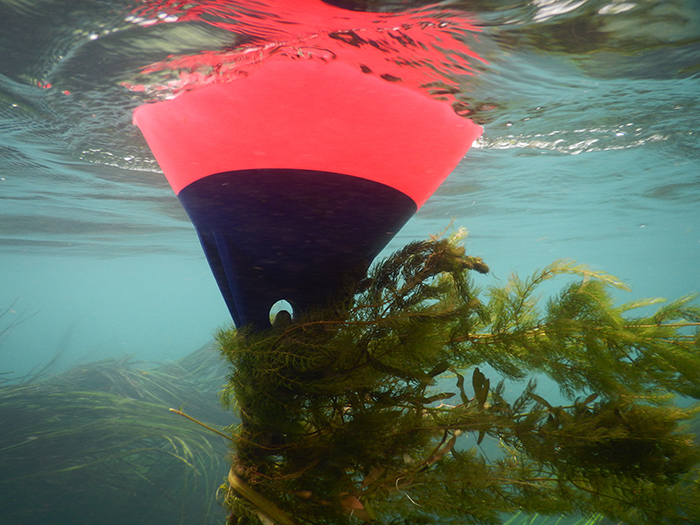 A large amount of vegetation floats down the river and can accumulate on objects in the river, as it did on the anchor chain of a large buoy.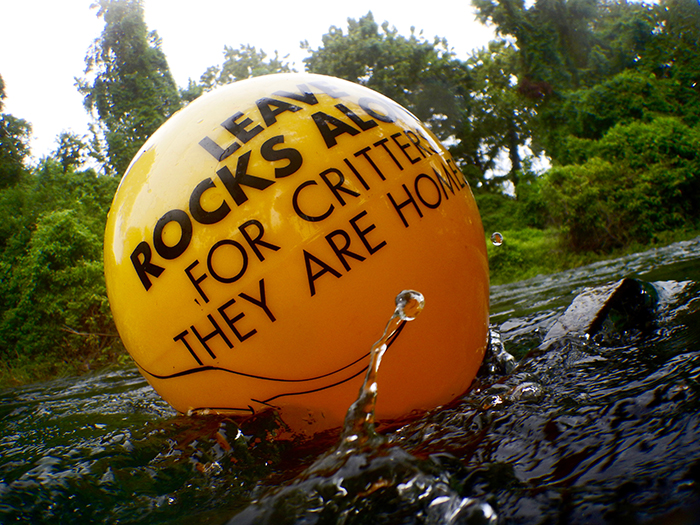 The East Spillway is a secluded area up river, people will gather there, sometimes playing in the shallow water and with rocks there. A buoy was added to advise visitors to: LEAVE ROCKS ALONE FOR CRITTERS THEY ARE HOMES. Sally Salamander wraps around the sides of the buoy.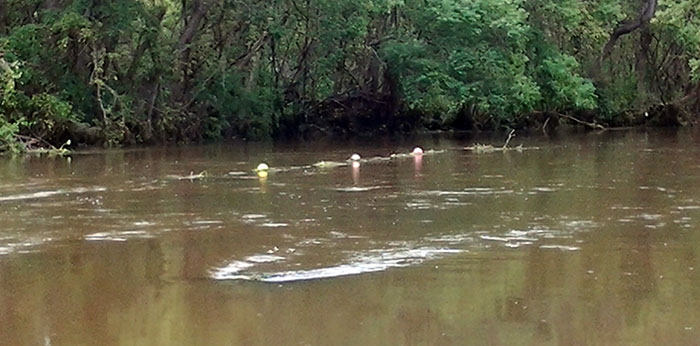 Heavy rains caused flooding that raised the river almost 5 feet—the buoys survived!