Grackle Greetings
These are the greetings I have sent to friends and family in recent years—always with a bird and words of encouragement.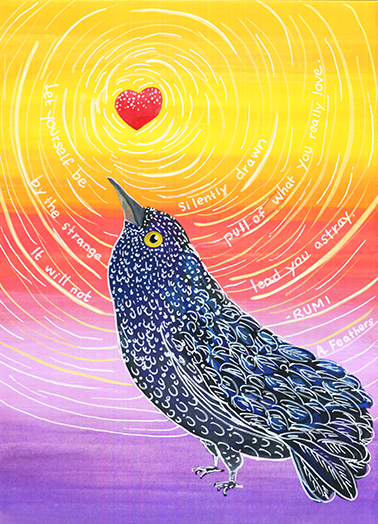 A poem by Rumi reminds us to give into what we truly love.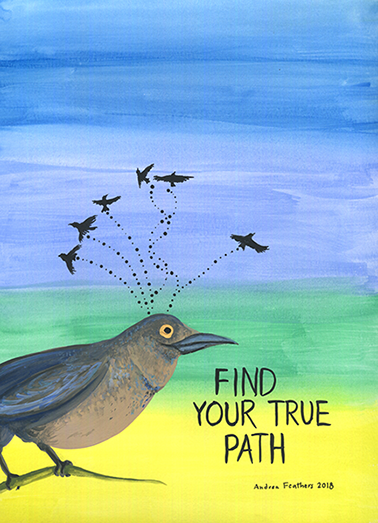 Theme for this year: seeking happiness by finding your true path. Something I am working on myself!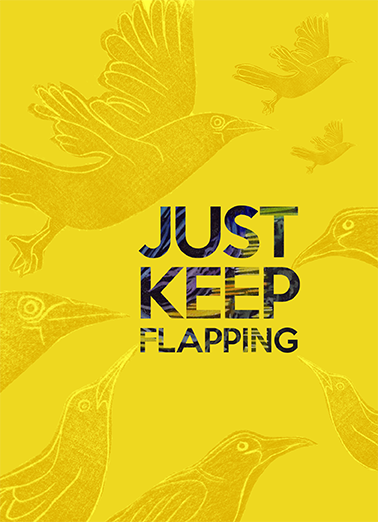 Theme for the year: don't give up, or JUST KEEP FLAPPING!